Mark your calendars and join us for a fun-filled weekend of cropping!! CropFest will be at the Cambridge Hotel and Conference Centre and we have lots of exciting things planned.
  
Date:
Friday, November 3rd until Sunday, November 5th 2023
 
Hours:
4:00pm on Friday until 4:00pm on Sunday, November 5th
 
Location:
Cambridge Hotel and Conference Centre
 
700 Hespeler Road, Cambridge, Ontario
 
Phone:
(519) 622-1505 or 1-866-622-1505
 
This is an exclusive event for 100 participants who will have the opportunity to crop continuously for 48 hours beginning on Friday, November 3rd at 4pm to Sunday, November 5th at 4pm.
On-line registration opens Tuesday, August 29th at 8pm
Pricing for this event is $195.00+ HST and this includes the following:
your cropping time (48hrs)! YES!!! Closing time is 4pm on Sunday!
cupcakes on Friday as well as coffee and tea on both Friday and Saturday evening
a delicious lunch on Saturday, as well as a morning and afternoon coffee break
a coffee break on Sunday
a goodie bag filled with exciting paper crafting items
free make 'n takes offered by our on-site store, Stamplicity
"Show Us Your Creativity"
contests
games
prizes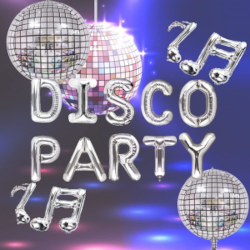 We can tell by the way you use your walk that you're ready to keep dancing at our CropFest Disco Party! So pull on your bell bottoms, get that disco ball turning, and play that funky music! It's sure to be a Boogie Wonderland and we can't wait to get "jive talking" with you!!
On-site Store
We know how disappointing it is to arrive at a crop and realize you forgot something at home. Stamplicity will be our on-site store this year. They will be set up very close to the crop area so you won't have to go far!
Accommodations
If you would like to stay overnight at the Cambridge Hotel and Conference Centre, we have a block of rooms (50 rooms with 2 Queens) set aside under "CropFest/ScrapFest 2023".  The rate is $114.00per room/per night based on single or double occupancy. This includes a complete hot breakfast buffet for two! Each additional person is $10 per room. This block of rooms will be held until October 2nd, 2023.

Book your room NOW for the room block fills up quickly!
We look forward to spending time with you at CropFest in Cambridge!